More Deals From Home & Garden
Amazon has the Char-Broil Universal Grill Rotisserie for $31 with free shipping. List price: $60. This Universal Rotisserie by Char-Broil, fits most grills up to 6-burners. Set includes one piece spit rod, A/C electric motor, (2) 4-prong meat hooks and mounting brackets. Measures 29.3 inches x 4.7 inches x 3.5 inches. #1 Best Seller in Grill Rotisseries.

Has good Amazon Reviews.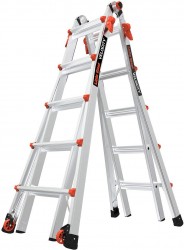 Amazon has the Rain Bird Professional Pop-Up Sprinkler (1804VAN) for $5.98 with free shipping on $25+ or with Prime. Features constructed of time-proven UV-resistant plastic and corrosion-resistant stainless steel parts, ensuring long product life, adjustable 0° to 360° pattern, 8' to 15' spray distance, 4" pop-up height. #1 commercial-grade irrigation spray head brand in the world.

Has excellent Amazon Reviews.